Sleepless In Alor Setar ...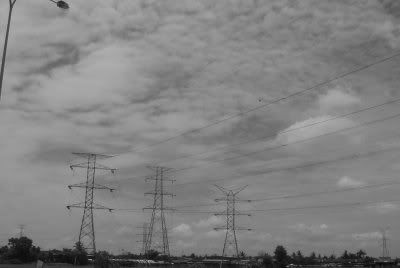 It has begun .... ,
the school holidays that is . :-) . Travelled with the family to Seremban to attend the kenduri arwah last Friday and after saying our goodbyes , i travelled back to Alor Setar on Sunday alone , as the grandparents ( Atok & Wa ) "request" that Aimi & Aizan spend a little bit more time with them in Bukit Chedang , Seremban rather than spending the remainder of the school holidays in Alor Setar ... :-

)
So what to do with all this free time alone ? The partial list as per below ....
Catch up on my reading

Golf

Finish my ebook


Finish my Speed Champ Project

More Golf .... :-)
As expected , i miss the kids and all their antics and i get to re-familiarise myself with all sorts of things that i take for granted ( eg : laundry , cooking etc etc ... ) and strangely enough , i have trouble sleeping cause the house is SO quite ... lol .
In the end , after considering a few alternatives , i finally lay down the comforter in front of the telly upstairs , leave the telly on and finally , able to sleep ... duh . :-)
This is just the first few days without them , and i don't know how i'm going to last the full 9 days ... :D
Regards ,